Frequently asked questions
How do I create a Voxer account?
---
To create a voxer account, simply click "Get Started" after visiting "Voxer.com" in your internet browser window. You may also create an account on the Voxer app. The Voxer app is available on the Google Play store and on the Apple App Store.
---
Is there an App for Voxer that I can download to use on the go?
---
Yes! Voxer is a wonderful collaboration tool because of it's versatility. It allows you to download an app to your Apple or Android device. Google Play- Voxer App Download details App Store- Voxer App Download details
---
What is Voxer?
---
Voxer is a free app that combines the best of voice, text, photo and video messages for a powerful and personal messaging tool. Easily and instantly communicate with friends, family or teams at work – live or later. Voxer works over any 3G, 4G, or WIFI network in the world. Voxer is the only service that delivers voice live - so it can be listened to immediately - and simultaneously records the message - so it can be listened to later. We have 120 global patents for this unique technology that is used in over 200 countries.
---
How does Voxer work?
---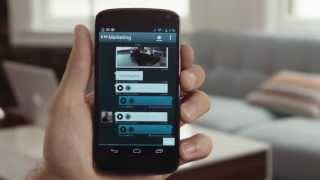 ---
---